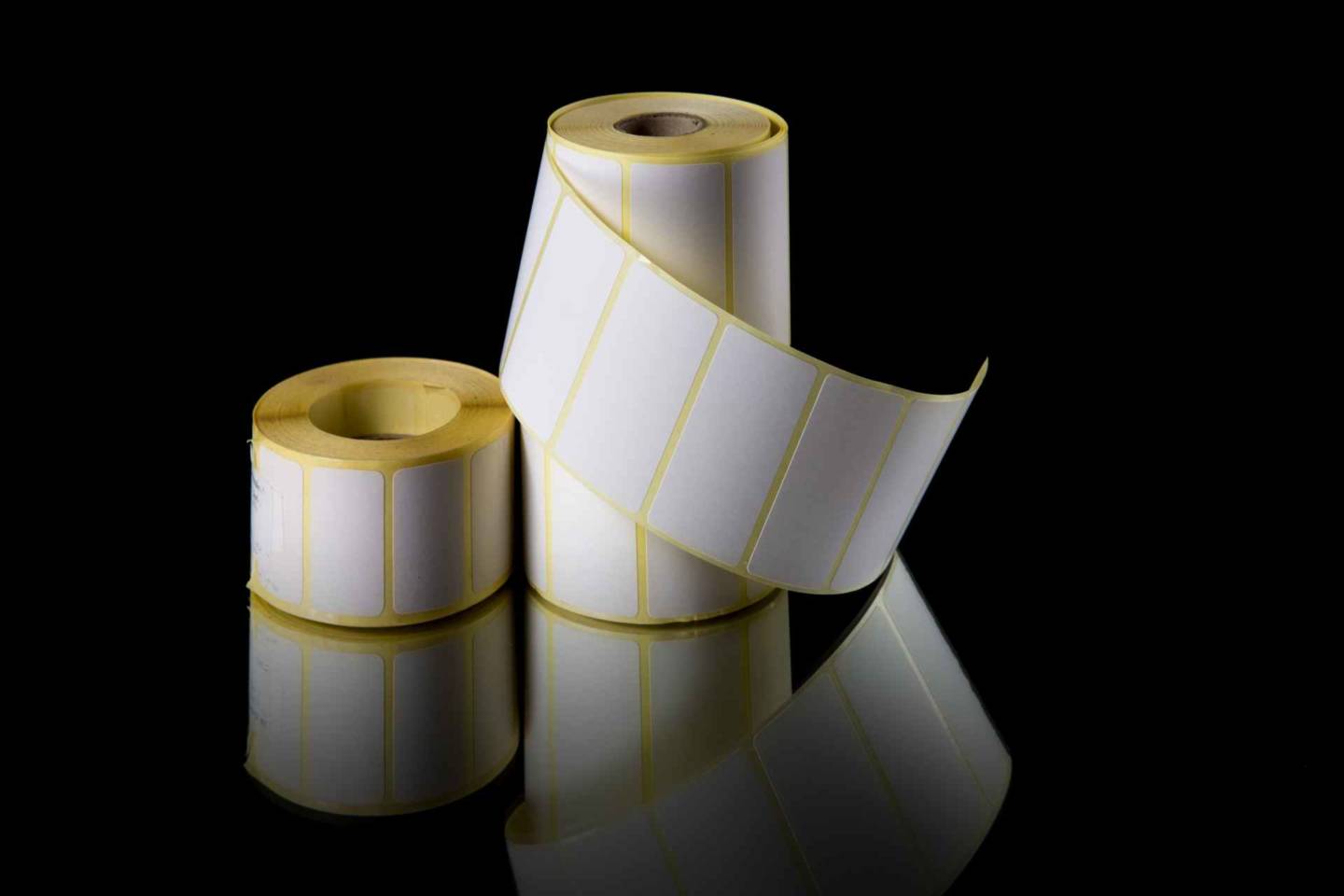 Paper labels on rolls
Stickers on the roll are the most universal form of marking goods. From descriptions or ingredients to barcodes. Self-adhesive labels are used in almost every branch of the economy. On the market most often used for trade, production, warehouses or transport. Labels on rolls can be printed by yourself using a thermal transfer printer (ribon is needed) or thermal printer. Our offer includes all the necessary materials, from printer to ribons, to stickers.
We buy raw materials for the production of stickers from leading manufacturers, ie. Avery Dennison and UPM Raflatac. The database of blanks after so many years in the industry is already well developed. If it happens that we do not have the right die – it's not a problem. In this case, we accept the individual order from you, we order the creation of a suitable punch and we produce labels especially for you.
The labels on the rolls are white and, depending on the customer's needs, are suitable for thermal or thermal transfer printing. In addition to the division into the forms of printing there are three important issues: glue, finish and winding.
We offer you self-adhesive paper labels with glue of different strengths: standard, strong, detachable, with deactivation and a few types for deep-freezing (depending on the application temperature and place of storying). Both: finishing of self-adhesive labels on rolls: matte, semi-gloss or shiny, as well as a winding: a caliper and the quantity on a roll – they are strictly dependent on the customer's needs.
Our Customer Service Department provides advice and assistance in completing the order. We accept orders by e-mail or by phone.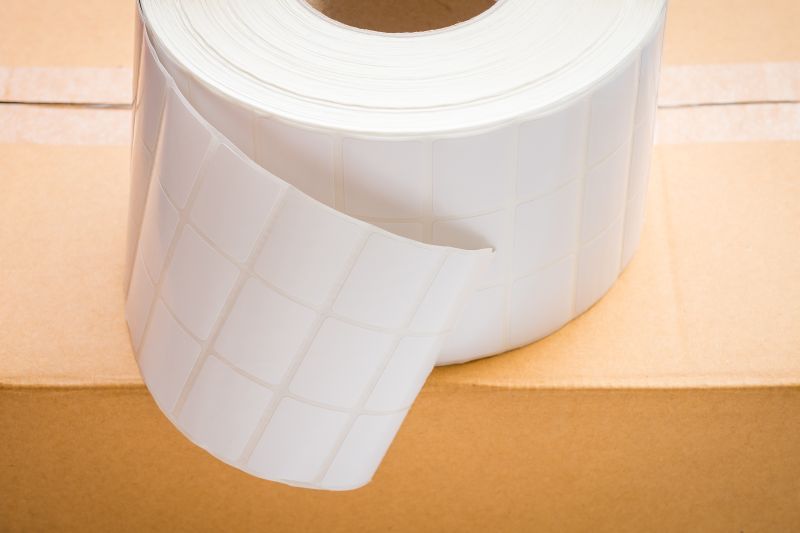 Foil labels on rolls
Foil self-adhesive labels on rolls are only suitable for thermal transfer printing and ribons are necessary for printing them – also available in our offer. They are often used in production (barcodes, name plates), warehouses, transport (marking of goods resistant to weather conditions). The production of foil stickers is based on high quality raw materials of well-known and proven manufacturers: UPM Raflatac and Avery Dennison, among others foils: PE, PP, PET and crushed (protective).
A characteristic feature is high resistance to: atmospheric conditions, UV radiation and temperature. We offer foil labels: matt and shiny. The size, shape and roll of labels on rolls are decided by the customer. An important element in the choice of raw material is the type of adhesive: standard, strong, detachable, removable, for deep-freezing or security type VOID. Film labels, unlike paper ones, also have a wider range of colors: white, transparent, silver and gold.
For any advice, please contact our Customer Service Department.